Long before the so-called "Hand Made Bicycle Renaissance", I was a wide eyed kid doing production grunt-work at places like Bruce Gordon Cycles and Salsa Cycles. It was at these places that I learned not only about craftsmanship, but about what it takes to make a living building bicycle frames. We always had our eye on durability, clean work, efficiency, and profitability. Because of this background, I've never approached the bike frame as an art piece. If a detail or feature on the frame isn't enhancing the strength, fit, or ride of the bike, I'm not likely to add it.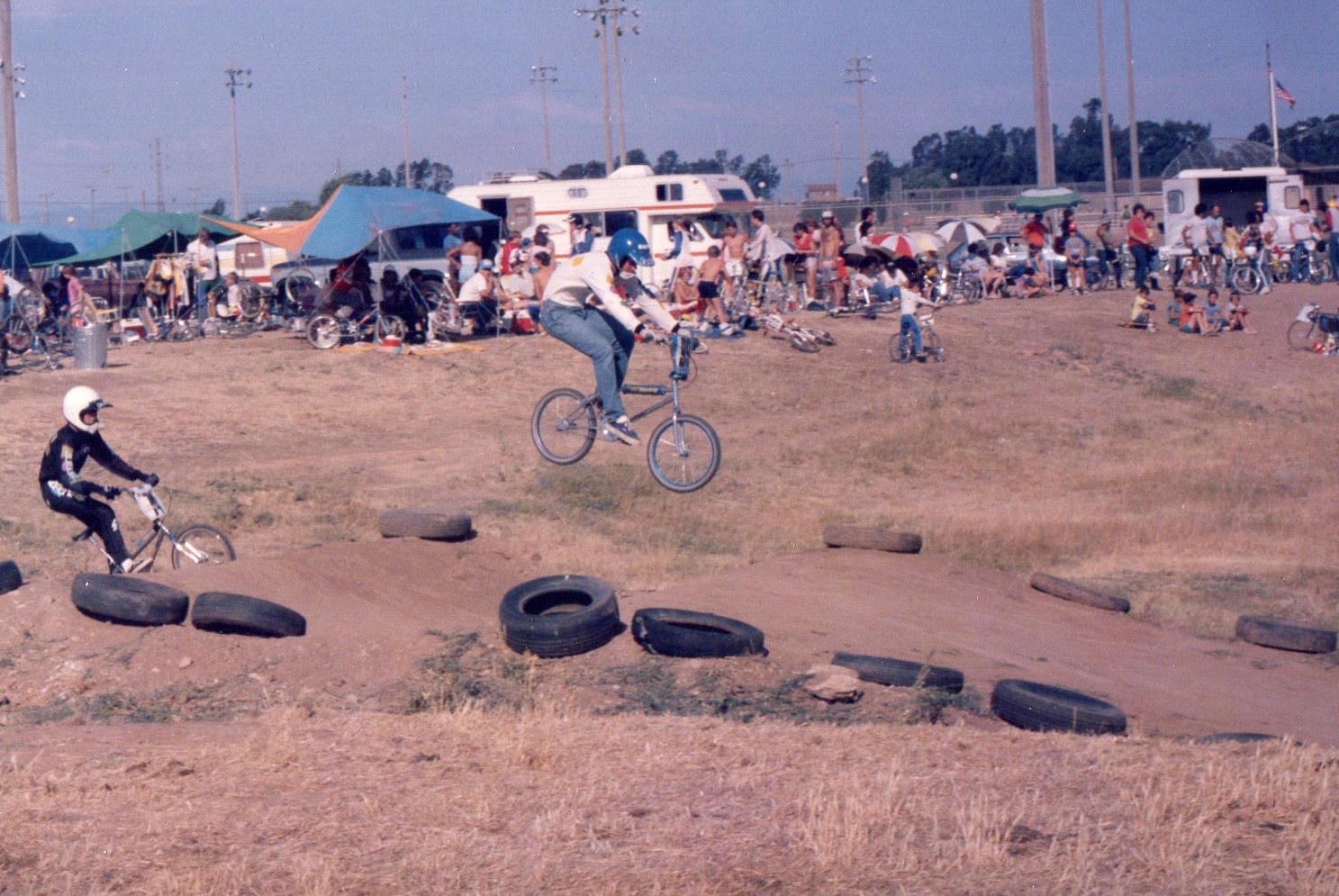 As a kid I was always on my bike, and at an early age was enthralled with BMX racing. I would pour over BMX PLUS! and BMX Action fantasizing about one day racing. But that dream was deferred for a bit when my parents figured I was too big for those little bikes and bought be a Murray Baja mountain bike in 1981. I would strap an old army canteen to the motorcycle bars and head to the hills thinking I was sooo far from civilization. When I ride those same fire roads these days it seems so close! It came by chance that when I was a freshman in high school, a classmate saw my tricked out Murray and asked if I would trade it straight across for his Race Inc. BMX bike. I could barely contain myself. A day later I was riding a bike I had lusted after for years! A friend who raced invited me to the track and that was it. I was hooked. Soon after a bunch of friends started to race and we would spend most weekends racing or traveling to nationals. That was a fun few years. I switched back to mountain bikes when my bike was stolen at a race.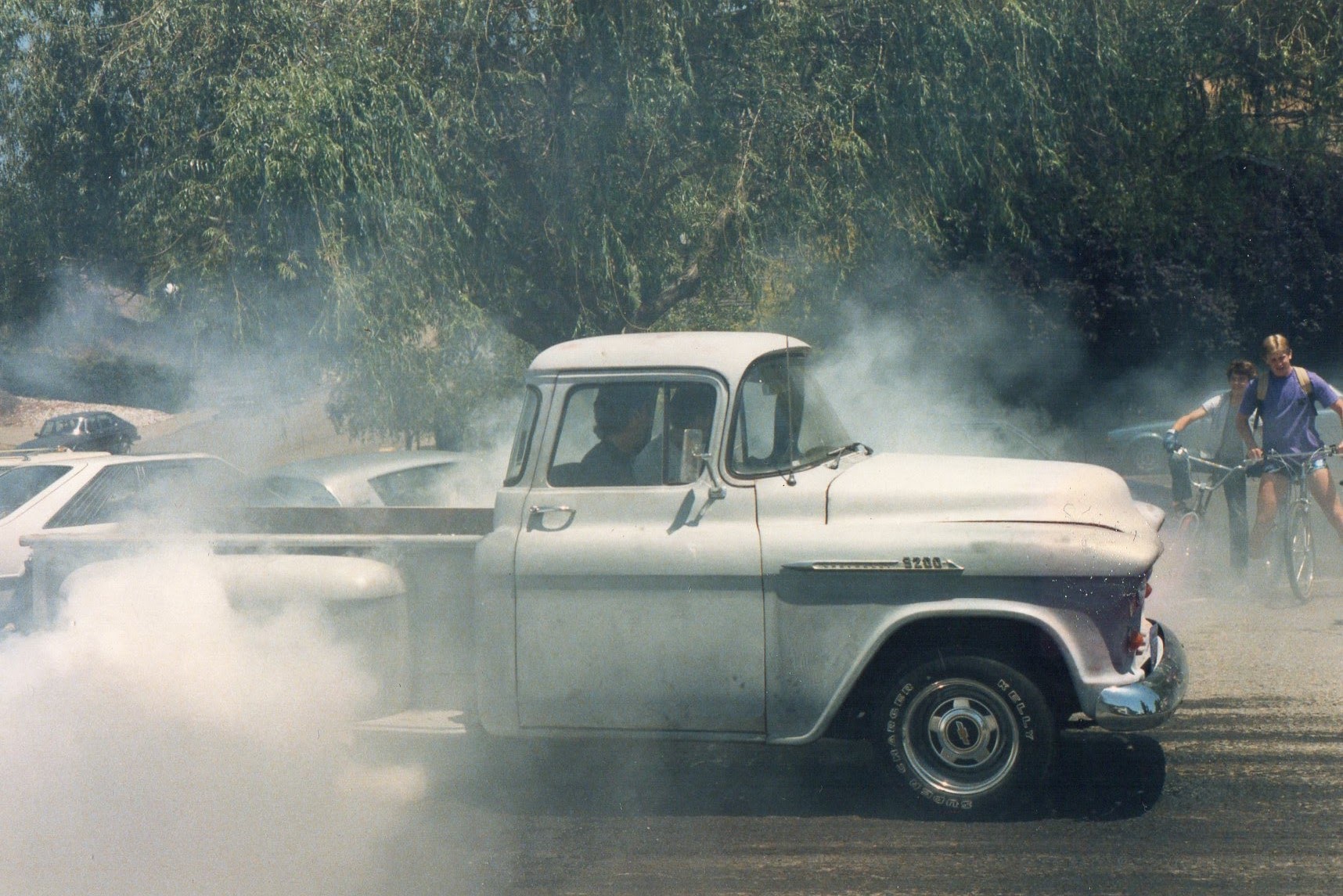 In high school I began working at a bike shop and then at Marin Speed and Machine, an engine machine shop. I was into hot rods and motors and working at Marin Speed got me interested in machinery and fabricating. After a while though, the dirt and grime was wearing on me and after high school it was back to the bike shops for a bit.

I was working at Broad Street Bikes in San Luis Obispo in 1987 when we got the new issue of Bicycle Guide. Albert Eisentraut was on the cover and it had profiles of him, Tom Ritchey, Bill Davidson, Bruce Gordon, and Dave Tesch. Seeing the pictures of their shops got me thinking. Maybe this was a way to combine my hankering for riding and machinery!

After heading back up north for summer break, I wandered into Bruce Gordon's shop needing a paintjob on my newly repaired Otis Guy frame. Bruce had just moved down from Oregon and was looking for help in the shop. So he took a chance on me and started me off doing basic stuff and pretty soon I was powder coating and bending and fixturing his racks. For the couple years I was there Bruce was building a lot of Rock 'n Road bikes, which were 700c bikes with his own 1.75" tire. This was '88/89 and those bikes were definitely fore runners to 29r's. I rode the crap out of one all over our local trails and it's funny to hear all the folks nowadays claiming they were the first to make a 29r. Bruce should get his due for his forward thinking.

In 1990 I went to work for Salsa and really learned the trade. While I was there I did everything from shipping to painting to welding. In 1999, after nearly ten years working there, I was the head framebuilder and the new owners (Ross Shafer sold Salsa to QBP in 1998) decided to close the shop in Petaluma. While sitting in the meeting where we were being told we would be losing our jobs, my coworker Matt Nyiri and I looked at each other and nodded. We both new what the other was thinking; we needed to start Soulcraft. 
It so happened that Ross had small studio and shop space for rent on his farm so Matt and I moved all our machines in and got to work. Our "office" was the kitchen of my studio and Matt and I would pass each other on the way to work each morning; him heading into my kitchen, me heading into the shop, which was 100 feet away. We lived pretty lean back then, many times literally scraping change together for gas and food. We would travel to events and drive all night there and back so we could get back in the shop and make more frames so we could eat! It was a different time back then, even though it was only ten years ago. The whole new wave of builders had yet to arrive and our approach was more blue collar and not as artsy as you see with a lot of builders these days. We saw this as a profession rather than a lifestyle, and tried very hard to push beyond the stereotypical romantic ideal of an artisan in overalls working in a dimly lit shop. Being cool wasn't going to pay the bills.

So we pushed as far and as long as we could but in the end the reality of the business began to make itself clear. The market had moved away from selling stock bikes in some volume through shops to full custom directly from the builder. We were too small to make enough stock bikes to satisfy enough dealers and too big to go customer direct and pay both of us; too much work for one person, but not enough money for two. So Matt and I made the tough decision to go our separate ways.

Fifteen years after swinging open the doors of Soulcraft, that original focus and dedication we had remains, right down to still saying "we" even though it's just me now. Since day one, the goal has been to constantly up the ante for ourselves. Better materials, processes, paint, design, welds, service, whatever. We're haunted by a nagging, inner voice that inhabits you after more than 25 years spent working in frame shops. When you've learned from masters and set the highest standards for yourself, you can't sleep unless it's done right. It makes for a lot of frustration around here, but the upside is that you don't have to bother with worrying about the details because we've done it for you. Our neurosis is your piece of mind.